No.
Part # / Description
/ Price
Price
Backordered
Hex Flange Nut, Mounting
Hex Flange Nut
Channel Lower. M6x1.00. Included in Sliding Door Glass. Lines to Hvac. After 01-09-2002. Glass to Regulator attaching. Glass Assy. to Window Regulator. Glass atttach to regulator.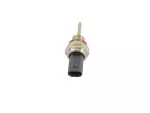 Egr Temperature Sensor
Charge Air Cooler Inlet Duct. CAC Inlet Temp Sensor. Turbo Outlet Temperature in Elbow. Turbo Cuff to CA Duct.
Backordered