Timing Belt/Chain and Cover and Balance Shaft for 2018 Chrysler Pacifica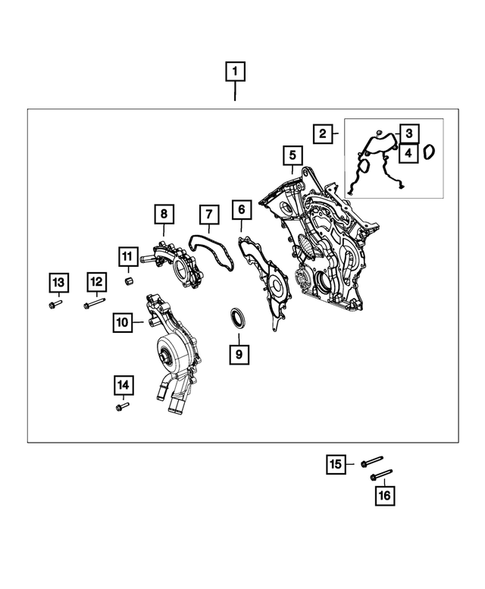 No.
Part # / Description
/ Price
Price
Water Pump Gasket
NOT Included In Long Block Install Kit. Not Included With Long Block Gasket Kit.
Push On Nut, Mounting
Push On Nut
M6. Timing Case Cover. Insert Cylinder Head Cover. Mounting, Timing Chain Cover. Intake Manifold To Cylinder Head. Cylinder Head Cover To Cylinder Head.
6 Lobe Recessed Head Bolt, Mounting
M6x1.00x25.42. Water Pump to Front Cover. Water Crossover To Front Cover. Coolant Crossover To Timing Case Cover. Water Pump To Timing Case Cover To Cylinder Block.