Timing Belt/Chain and Cover and Balance Shaft for 2018 Chrysler Pacifica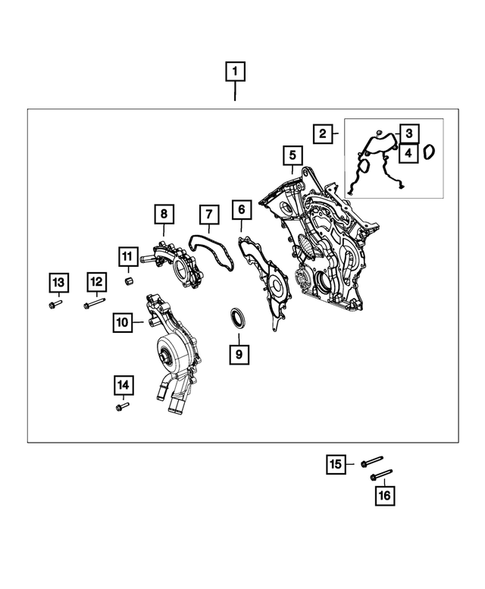 No.
Part # / Description
/ Price
Price
Water Pump Gasket
NOT Included In Long Block Install Kit. Not Included With Long Block Gasket Kit.
Push On Nut
M6. Coolant Crossover. Mounting, Timing Chain Cover. Sleeve/Bushing Oil Filter Adapter. Intake Manifold To Cylinder Head. Insert Cylinder Head Cover. Cylinder Head Cover To Cylinder Head.