Front Axle Drive Shafts for 2017 Chrysler Pacifica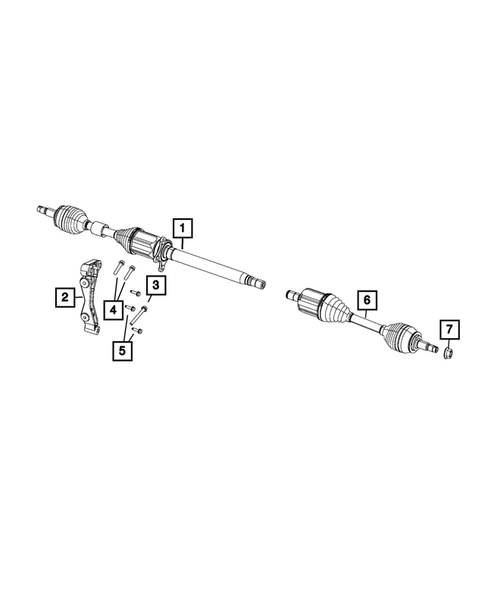 No.
Part # / Description
/ Price
Price
Hex Flange Lock Nut
Axle Half Shaft, Right
M22x1.50. Drive Hub to Halfshaft. Drive Hub to Half Shaft. Rear Halfshaft to Bearing. Wheel Bearing to Halfshaft. Hubshaft to Hub and Bearing Assembly. Halfshaft to Hub and Bearing Assembly. Rear Half Shaft to Bearing After 03/31/14.
Hex Flange Head Bolt
Rear Seat Striker to Shelf Panel. Intermediate Shaft to Engine Block. Halfshaft Bracket to Intermediate Bearing Bracket.
Discontinued
1 This price excludes a refundable manufacturer's core charge. Add the part to your cart to see the core charge.